At its Awards Banquet on January 11, 2023, the Saskatchewan Seed Growers' Association honoured Joe Rennick with the Outstanding Service Award and Marlene and Kevin Hursh with an Honorary Life Membership.
Outstanding Service Award 2023 – Joe Rennick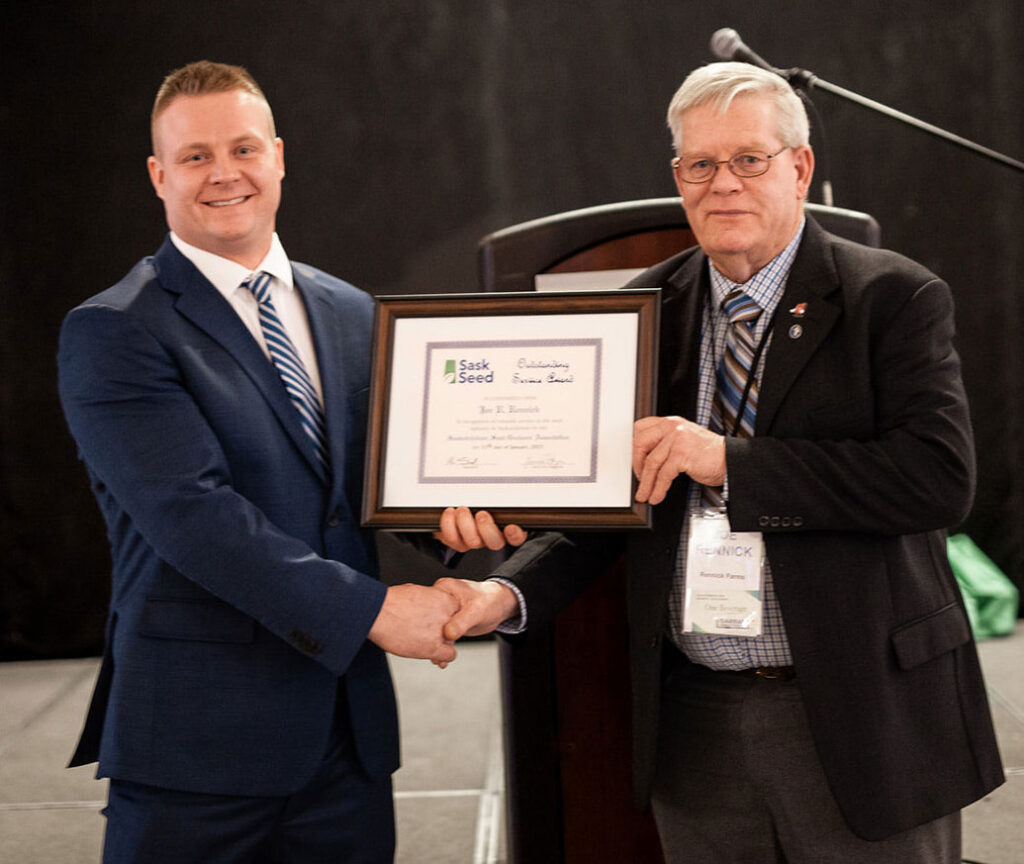 Joe Rennick is a pedigreed seed grower from Milestone SK and a well-known figure to Canadian seed growers.
Born and raised on the farm, like his father and grandfather before him, Joe and his family run a seed farm and a Registered Seed Establishment. His wife Bernadette and he have four children and twelve grandchildren. Joe is also a shareholder in Emerald Seed Products, a fenugreek extraction plant in Avonlea SK.
A Canadian Seed Growers' Association (CSGA) Accredited Plot Grower, Joe also holds his 35-year Membership Long Service Award. He has served in numerous capacities at both the provincial and federal levels for the past 22 years. Joe is the current CSGA Past President and was the Association's President from 2020-2022.
From 2007 to 2008, Joe was President of the Saskatchewan Seed Growers' Association – the voice of pedigreed seed in Saskatchewan.
Throughout this time, Joe hopes his dedication and commitment to pedigreed seed production may have positively impacted the Canadian seed sector and Canadian agriculture as a whole.
Outside of farming, Joe has been a member of the Milestone Prairie Players, Milestone Elks, Milestone Masonic lodge and WaWa Shriners.
Congratulations Joe!
Honorary Life Membership 2023 – Marlene and Kevin Hursh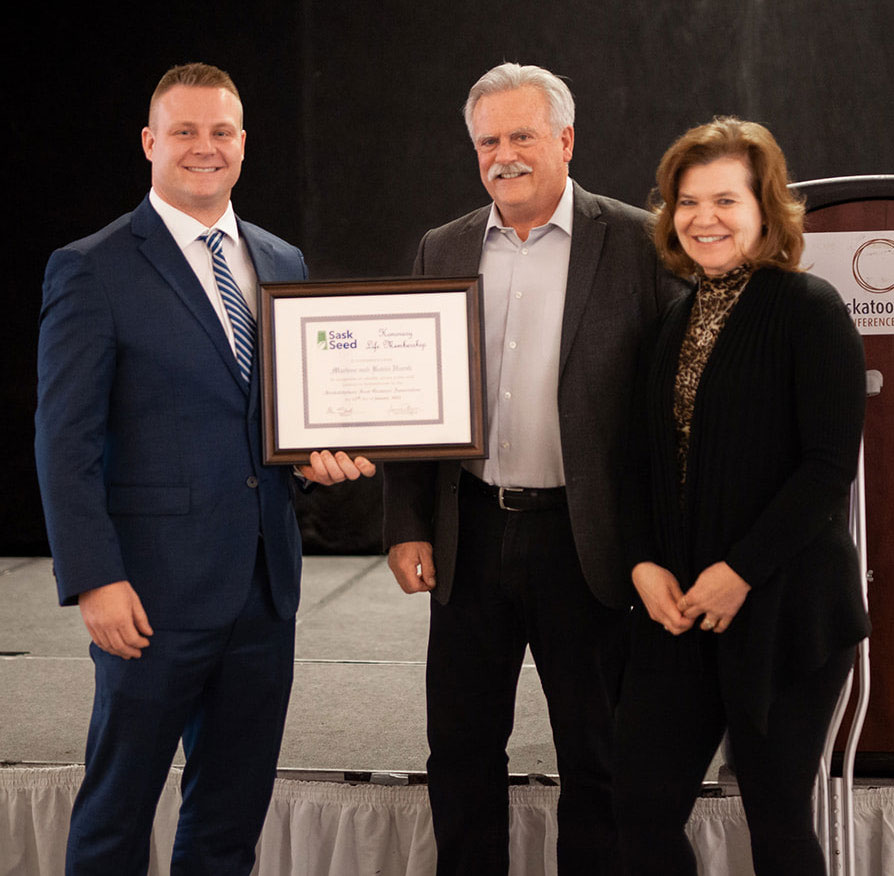 Since 1995, Kevin and Marlene Hursh have operated Hursh Consulting & Communications from a home-based office in Saskatoon serving the agriculture industry in various capacities. In addition, they own and operate a farm near Cabri in southwest Saskatchewan, growing a wide range of crops.
From 2000 to 2017, Marlene and Kevin administered Crop Production Week including sponsorship acquisition, promotion and a communications room for media. In this capacity, they worked closely with the Saskatchewan Seed Growers' Association and a wide range of commodity groups.
Kevin and Marlene were recipients of the 2022 Lifetime Achievement Award from the Canadian Farm Writers Federation.
Congratulations Marlene and Kevin!